Macho won Best In Specialty Show under Judge Robert Smith in Kansas City, MO on 3/15/2012!!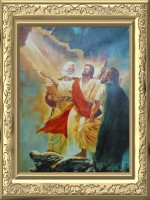 He's Alive and We're Forgiven!!
Champion sired Am & Int'l Champion Tx2Stepn's Taz 'N Texas (TNT)
Int'l Champion Marysark Movin' On
You can order products from Zazzle
and the proceeds go to the
Bluebonnet Yorkshire Terrier Club in Texas.
or the
Oklahoma City Yorkshire Terrier Club in Oklahoma

Yorky Club
which is open to everyone.
Yorkie Fever, there is no cure!!!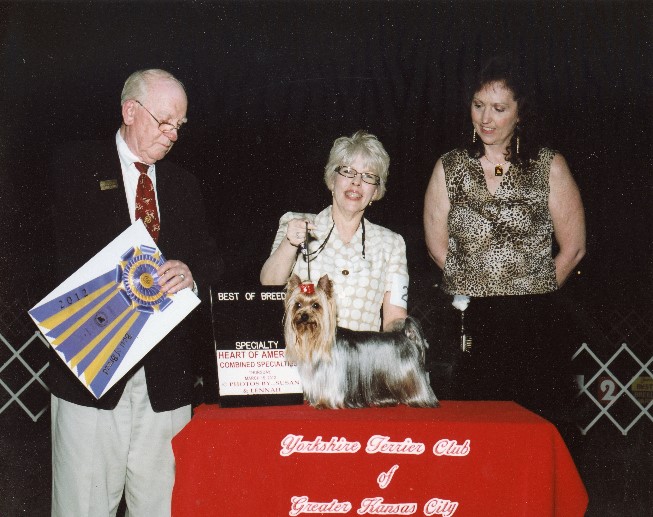 Reisha and I are now showing BISS Am. GCh. Danre's Locked N Loaded @ Tx2Stepn - "Macho" Owned and loved by Reisha Horn and Sonja Vaden. He finished with 3 - 4 pt Majors thanks to Judges Glenda Dawkins, Dawn Hansen and Terri Lyddon. Special thanks to Judge Terri Lyddon for awarding BOB from the classes over 5 very nice specials to finish his championship on December 11, 2011.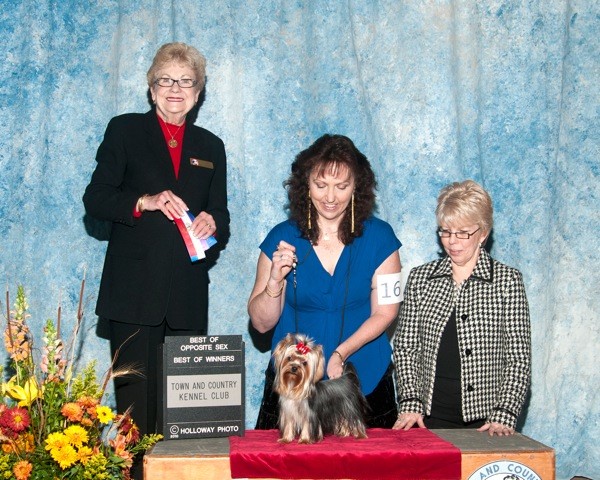 Danre's Ready 4 Action @ Tx2Stepn - "KoKo"
Owned and loved by Reisha Horn and Sonja Vaden.
Thanks to Judge Loraine Botwell for her 1st point
and awarding her BOW/BOS.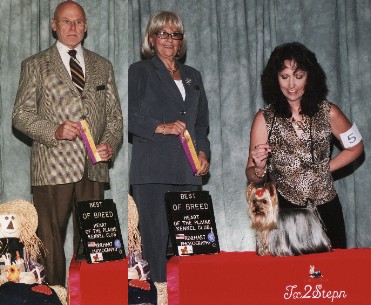 Thank you, Judge Edd Bivin and
Judge Judy Doniere
for giving Taz his Best of Breeds!
I also want to thank my mentor, Lindy Fuller of Lindy's Maltese, for helping me learn to show Yorkies. She has become a good friend.
Watch Taz in the Group in Texarkana.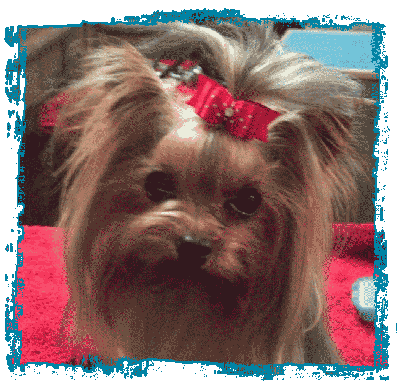 Tx2Stepn's Lil' Bita Nuttin'

Introducing Tx2Stepn's Lil' Bita Nuttin'
daughter of
Tx2Stepn's Charmin' Lexus
Lexus has gone to Rainbow Bridge.
She threw a clot after she had a c-section.
My heart is broken and I miss her dearly.
She left me Lil' Bit who is a much
smaller copy of herself.